Hi, my name is Daryl Austman and I'm the owner of Greymouse Web Design & Local Business Marketing Services (located in Gibsons BC on the Sunshine Coast) where our modest group of devoted online marketing professionals use their skills and knowledge to funnel more customers and buyers to our local business clients via Social Media, Mobile and Online Marketing for local businesses here on the Sunshine Coast of BC and in many areas of the Vancouver Lower Mainland and beyond. In plain and easy words show local business owners easy methods to build their client base, find new leads and build their business from people in your local area who search the web in "buyer ready" mode looking for the very products, services, and solutions that your company provides!
We utilize only the BEST and Most Modern techniques, software and tools to attract NEW "hungry, buying customers", get old customers coming back in the door and create new business to your website and we are able to set up various mechanisms to convert these initial website guests into competent leads and purchase conversions. This is typical from the kind of task that we are asked to perform when taking charge of the online marketing presence of a local businesses.
We also can assist with any separate aspects of online marketing your company may require this kind of as *Search Engine Optimization (SEO – which is making your website more effective at attracting Google/Bing/Yahoo! search traffic), *Business/Company Website creation. updating and modification, *Google+ My Business Listings, Social Media profiles (including establishing Facebook fan pages, Business Twitter accounts, Instagram/Pinterest accounts, etc) *Video Marketing, *Search Engine Marketing (SEO),… and any other such aspects of online marketing as there might be a requirement for or as per any client's particular request.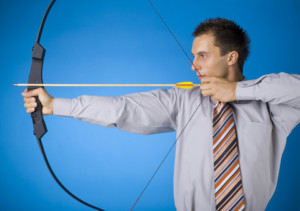 Working within a quantifiable budget. Every business has a budget… but what REALLY matters is ROI… right? One very common misconception and concern that we encounter from many of our local businesses is that the process of garnering an online presence in search of new buying customers is, in fact, expensive and highly time-consuming. As small business owners ourselves we fully understand the significance of making sure of a profitable ROI for every dollar invested in online marketing and offline marketing. The fantastic thing about Internet marketing is that unlike any other form of advertising we are able to track actual results and responses. It's this one primary element that allows us to apply leverage to what we already know works best and gains the greatest results. Due to our expertise and abilities, we're generally in a position to create tangible results within a very brief time. Often that's easily attained within the first 30 days and in many instances, inside the very first week, our clients utilize our services. We choose to talk "results" and processes with our clients and not get bogged down in spending budget problems.
Whilst budget conversations are essential, the initial thing we like to do is have an informal chat to locate where we may best be able to assist you with. Sometimes that can even imply that we merely provide some initial free advice and point you in the right direction, but very frequently most of our customers are pleasantly surprised with just how much we can achieve using even the most moderate of budgets. There's no need for guesswork or assumptions to get in the way of one's domination of your particular business category within your area. Use the contact form or give us a call and we'll be delighted to set up a short confidential free 30-minute consultation to talk about the potential for your business with you!